Answers to Frequently Asked Questions about the Fighting Canine Cancer Book, Bonus, and Support Package…
I get a lot of e-mails asking me questions about my book – people who want the benefits of the entire book and bonus package, but need a few questions answered so they can be comfortable ordering it. So I've taken the time to answer many of the most common questions here. I hope this helps answer any questions that YOU may be having about the book and bonus packages. If not, then feel free to contact me using the contact link below to ask any other questions you may have.
Frequently Asked Questions

(click on each question below to view the answer)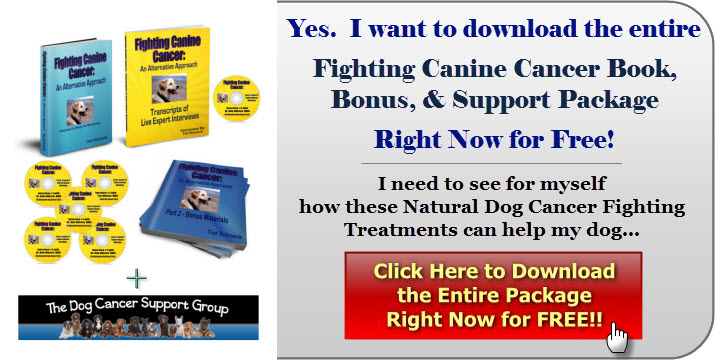 And if you ever have any questions or concerns,
please click here to visit our contact page
and we'll do our best to help.