About the Authors
Welcome to Your Free




Dog Cancer Care Reports




(by Ted Schneck with Dr. Bob Ulbrich, VMD)
Please Note: This Dog Cancer Support Group website
is being upgraded and replaced by a new, 100%
charity supported, website called
"The Dog Cancer Tribe"
For access to our library of dog cancer information and
support -- and to download my complete Fighting Canine Cancer
Book and Bonus Package for free -- please continue to the
Dog Cancer Tribe website and sign up for your
free username and password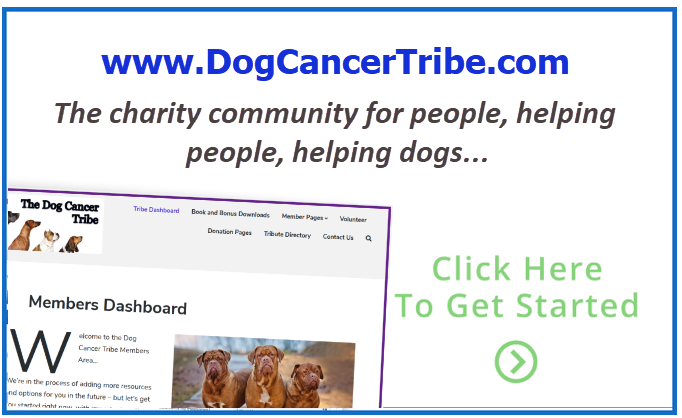 ------------------------
Thank you for your interest in our website and free dog cancer reports. We hope this information helps you work your way through this difficult process and be a better advocate for your dog's cancer care.
But first, I'm sure you're wondering – "Who are we, and what could we possibly have to teach you about dog cancer care…?" So let us take a moment to introduce ourselves.
About the author – Ted Schneck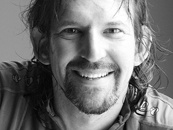 My name is Ted Schneck and, for the most part, I'm just like you…
In 2006, my dog Marty (the "Wonderdog") was diagnosed with cancer.
But instead of accepting his original vet's prediction that he'd be dead within 3 to 6 months, I decided to take matters into my own hands… I made it my MISSION to learn everything I could about fighting canine cancer – so I could help Marty fight back against this terrible disease.
And I'm proud to say that, with the help of some wonderful holistic vets and teachers who guided me through Marty's dog cancer care – Marty ended up living longer (much longer) than his original vet thought possible. About 17 months, to be exact. And that throughout much of that time together, we were still able to go on walks, take hikes, play Frisbee out in the back yard – and do the things Marty loved to do the most.
Dedicated to Sharing What We've Learned…
Since then, I've dedicated myself to helping other people care for their sick dogs too – so they (and their dogs) could benefit from the lessons I've learned.
This website, these free dog cancer reports, the free information we share with subscribers to our mailing list, and the book I wrote about Fighting Canine Cancer, are my ways to help share everything I've learned with other dog owners facing the battle for their dog's lives. To create the "one-stop cancer fighting resource" I wish had existed when Marty and I first started down his healing path.
So, you see, in many ways I'm just like you. Only a few years of research and study down the road, in my journey to learn about dog cancer care. And fortunate enough to have the skills and tools to take what I've leaned and teach it to you in an intelligent, straightforward, inspiring and interesting manner.
About the Consulting Veterinarian –
Dr. Bob Ulbrich, VMD
The dog cancer reports included with this website were written and prepared by Ted with the input and consultation of his holistic veterinarian mentor, Dr. Bob Ulbrich, VMD.
Dr. Ulbrich is a licensed veterinarian and graduate of the University of Pennsylvania School of Veterinary Medicine (Class of 1986). And while he initially practiced conventional veterinary medicine, after several years he grew increasingly frustrated with the limitations of western medicine for veterinary care and began his postgraduate studies of holistic veterinary healing.
In 1997 he was awarded status as a Certified Veterinary Homeopath by the Academy of Veterinary Homeopathy, and he currently owns and operates "The Holistic Pet Vet Clinic," a holistic veterinary clinic located in Tigard, Oregon (just outside of Portland).
Over the years, Dr. Ulbrich has treated 1000s of dogs for cancer and a variety of other diseases, in his clinic and through telephone consultations, using primarily natural holistic care. He's also spoken frequently on the topics of veterinary homeopathy and holistic veterinary medicine, and has taught courses for both veterinarians and laypersons.
* * *
Remember, you're not alone, and we hope you find all the resources you need for your dog's cancer care.
and


Dr. Bob Ulbrich, VMD
Enter your name and email address below, and we'll send you our 6 free Dog Cancer Treatment Reports – plus more free dog cancer fighting information and bonuses to help you care for your dog…
The reports you receive will include:
Report #1 – "Don't Panic…"
Report #2 – "The Limits of Conventional Dog Cancer Care"
Report #3 – "Creating the Proper Environment For Your Dog to Heal"
Report #4 – "The Proper Diet to Feed Dogs With Cancer"
Report #5 – "Using Supplements to Boost Your Dog's Natural Healing Powers…"
Report #6 – "The Importance of Emotions in Dog Cancer Care"
and Much, Much More…
Register Now to Get this Free Dog Cancer Information…
6 Things You Can Do

Right Now
to Help Your Dog Fight Dog Cancer – A Formula For Success" (it's free)
We'll send this information to the address you enter below

And if you ever have any questions or concerns,
please click here to visit our contact page
and we'll do our best to help.